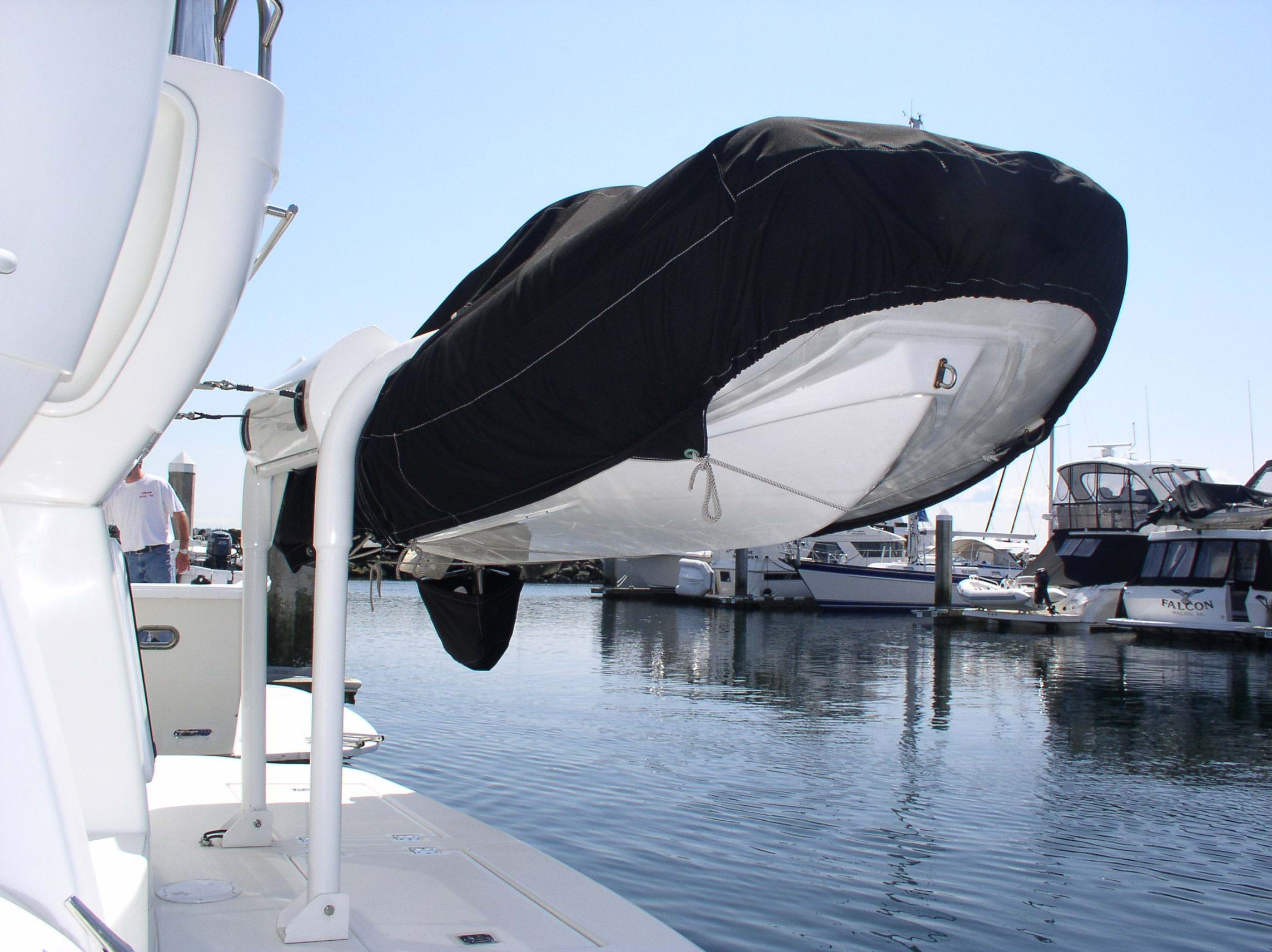 The RS-75
---
The RS-.75 Detachable Arm Transom Fork Arms can detach for easier crossing of the swim-step.
This is an improvement of the original transom fork, allows for stowage of a loaded tender as well as swim-step passage when the tender is deployed.
Capacity 750 lbs.
Unit Weight 77 lbs.
3" OD Main Frame.
Removable stainless steel sliding extension arms.
Marine Grade Aluminum painted to match vessel.
Heavy-duty 12/24 volt Winch Motor.
Winch Motor Shroud (removable)
Winch Motor quickly re locatable for port or starboard pull.
Includes moisture-proof Remote Control & Solenoids
Pre-wired through leg of davit.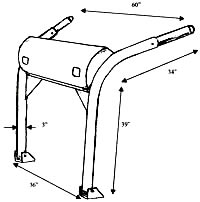 ---
Request Quote